PRODUCTIVE OUTS: A Brief Look At The Worst MiLB &... →
productiveouts: The Internet isn't just for pornography and spying on your exes anymore. Thanks to advancements in search engine technology, you can use sites like Alta Vista and HotBot to find just about anything your heart desires — instantly! Last week, Ian and Riley leveraged the power of "The Web" to…
Ryan Vogelsong: The Fifth Man of the Year →
Ryan Vogelsong is MLB's best fifth starter. I promise. Well, no I don't, but I feel pretty good about it.
behindtheears.wordpress.com →
My Disneyland blog! Check it out for some good knowledge. 
4 tags
Peanuts and Cracker Jacks - Not Carl's and Jack in...
If you're buying fast food at a baseball game, you're doing it wrong. I've been going to baseball games since before I could ingest solid food, so let me be the first to tell you, Famous-Star-devouring-man, that you're looking the fool as you shovel those branded french fries down your throat.  Let's start with the fact that such food options should not even be...
New Say Anything album dropped today!
"Things have changed for me, and that's okay, I feel the same, I'm on..."
– Panic! At the Disco
You Blow My Mind, Hey Mickey!: Funny-men discuss... →
I've seen this before, and really enjoyed it; especially with Gervais hosting it all. I've never been a big fan of stand up comedians in general (although I've always liked Seinfeld and Gervais), but this video was a cool look into what comedians think of the genre they "work" in. micheala-ard: While streaming through the videos of YouTube, I stumbled upon, and...
3 tags
Field Assignment 2: Interning? That's the Easy...
I chose to do my second field assignment on COM internships because I was right in the middle of the process of getting mine approved. I thought I was being a little clever by choosing to write about something that was spawned thanks to my last field assignment, but maybe that's just my vanity speaking. Maybe. Regardless, it's getting to that point in my education quest that...
""Everyone's been wondering who will come out with a tablet that is better than..."
– Tim Cook
2 tags
Following the Apple launch here and here. Follow along!
3 tags
No one showed up, and the center had no record of the event. Well, so much for live event coverage. We'll file this under live no-event coverage.
3 tags
3 tags
3 tags
Be The Change Workshop
I showed up too early (NO SUCH THING) for the APLIN (Asian Pacific Islander Center) Winter workshop which is about student activism, so I figured I'd do a little live blogging during the event to help me take better notes, and have a more accurate memory of the event when I'm writing about it in two hours.  All I know about the event is who is putting it on (APLIN), where it's...
My life!: San Diego Adventure →
My fiance and I were also in San Diego last week, although we were at the zoo. That brunch place looks really good! We'll have to stop there next time we head down that way. bibibianche: I missed a post last weekend!:( As I said in my last post, I planned to go to San Diego with my girlfriends because she is leaving to Korea for good! We went there on Saturday morning, and had our brunch...
Stormy Skies: Jake Doesn't Sleep For 23 Hours, A... →
It should, but I feel like I got you back this morning.  I definitely have - with two shows a night over a full summer/Holiday season… yeah; and I'm certainly not the record holder, not by a long shot. That's kind of scary, now that I think about it.  I don't pin trade, especially not out on Fantasmic! because it a) Rubs me the wrong way, I prefer to guest interact...
3 tags
Jake Doesn't Sleep For 23 Hours, A Cautionary Tale
As most of my reporting classmates know after two quarters of blogging, I've worked at Disneyland for a little over a year. Those that have read my recent blogs know I'll be leaving Disneyland in two weeks to start an internship with the Rancho Cucamonga Quakes. If you were really paying attention, you may have noticed I was not in reporting class last night. Allow me to give you a...
woolgathering: Technical Writing 101 →
Better start practicing those hard news leads, because that's all you'll be writing. Forever. And ever. Ever. alexwalper: 2.23.12 While picking out my classes for next quarter, I realized I have less than 12 classes left in my bachelor's degree. Getting an English degree does not lend it self to a lot of obvious career paths, outside of English professor and writer, so I've been...
1 tag
Fear and Loathing in Fontana
This week, some very good friends of my fiance and I are visiting us from Texas. They got married a month ago, they're either finishing (or already finished) their school, they've moved out, whatever. They're a step ahead of my fiance and me.  I think I'm ready, but I know I'm scared. Within the next year I'll have to start sending out my resume and to prepare myself for the...
Jan Sarah's Wine and Beer Blog: "It's a dangerous... →
A part of me loves the idea of hiking. The other part is afraid of large mammals that can kill me. jansarahsink: I love to hike. Exploring new places with my dogs is one of the highlights of living and the time in my life where I am the most happy. Each smell, sound, sight that provides new excitement and they experience pure joy exploring everything. Today, I am with my family, preparing...
1 tag
Smells Like Spring Training
It's a blessing from the Romans that February is such a short month. Less than one month away from the time of year where athletes flood the otherwise desolate state of Arizona, and the otherwise nearly unlivable state of Florida to earn/solidify their spot on a Major League Baseball team.  I won't be able to attend Spring Training this year because of financial restrictions, but...
Every College Class You Hate: An Illustrated...
assholedisney:
How My Parents Reacted To Whitney Houston Death...
This is amazing. maryguillory: First they yelled like they were crazy for me to come to their room. Then my mom actually went crazy and called her best friend (she was super dramatic breaking the news). After she got off the phone, my dad started talking trash about how much money he might have been able to get for the life-size autographed poster he had of Whitney Houston—if my mom hadn't...
1 tag
Vitamin T: Baseball Blog →
I thought about doing something similar for the second field assignment; I guess I should be glad I didn't. How did you get in touch with the players? I know there are a few in the COM department, but I also know they always seem to be running late to class because of their practices.  castellano4: I chose to write about Cal Poly Pomona's baseball team because they did surprisingly well...
1 tag
A Tale of Two Bowls
Four years ago the New York (football) Giants played the New England Patriots in Super Bowl XLII. I was 16 years old and a Junior in high school. I watched the game at a huge party at the church I attended at the time, mostly to pick up on girls and eat free pizza. I've always liked football, but let's be real, girls > football when you're 16. And when you're 116.  I...
Brianna's Com 317 Blog: My New Crew →
It's great that your new internship feels like a good fit, that'll make the entire experience much more rewarding.  More importantly, yeahhhhh getting your drink on with coworkers! briannagarlow: If you are keeping track of my blogs, you may have gotten the hint that I am excited about my new internship in Los Angeles. I have written past blogs about how happy I am to have this...
1 tag
Field Assignment 1: The Not-So-Minor World of...
I just finished off the first field assignment, so I figured now is as good a time as any to crank out this field assignment themed post.  I decided I wanted to write about how minor league sports teams survive in a crowded So Cal market, and I have a buddy who works with the Rancho Cucamonga Quakes (Dodgers High A Affiliate). After getting approval from The Spoon, I sent my buddy a message on...
The Best of Hipster Edits
Reporting Redux: A Tale of Two Cities →
I grew up in Northern California as well, near San Jose. I'll always pick it up there instead of down here… It's just not the same! derekshu: Admittedly, I am a city slicker. There's something alluring about being around the hustle and bustle of city life. All you have to do is go outside to be surrounded by life in motion. I grew up in a small suburb just outside San...
1 tag
Please Keep Moving Through The Walkway
Yes m'am, yes, you. Yes, in the jacket. You're the only one standing here. We need to keep this area clear for emergency purposes, so if you'd like to watch the show, please find a spot under the white ropes around the river. No m'am, you can't wait for a family member here. No m'am, I can't make an exception. No m'am, I can't make ten thousand...
COM 317: Internet Black-Out against SOPA and PIPA →
Noam Chomsky once said: "If you believe in freedom of speech, you believe in freedom of speech for views you don't like. Stalin and Hitler, for example, were dictators in favor of freedom of speech for views they liked only. If you're in favor of freedom of speech, that means you're in favor of freedom of speech precisely for views you despise." I think that while...
1 tag
Grow Up, Or Die Trying
The past six months have been pretty crazy. Getting engaged, deciding what you want to do with the rest of your life, realizing you don't know what you want, reevaluating, etc. It's all growing pains, and one day I'll look back on this and miss it. Or, so I'm told. But right now, it's all engines go, full speed ahead, get busy living or get busy dying. Growing up...
Brenda N Campbell: Vegas Baby! →
I'm not a fan of travelling with large groups. Too many different tastes and preferences all push together and nothing works quite right. One thing that really cemented Alex's and I's relationship was that we travelled well together. We had interest in similar things, and were both willing to compromise just enough to get all of our interests taken care of.  bnc508: Two of my...
1 tag
The Best Worst Week of My Life
I hate complaining. In fact, the only thing I hate more than complaining is people who complain. So, I roundly apologize for the strongly negative tone this blog features.  This cold is still kicking my ass. After pushing through it through work last weekend, all new challenges were raised as assignments began to build up for this class, magazine journalism and the Poly Post class. I was...
I love thee to the depth and breadth and height my... →
Finding a type of exercise I actually like doing has always been tough for me. If I can't play some sort of sport, I'll sometimes pretend I'm running in a race when I'm on an elliptical; that helps me find motivation for something that otherwise bores me. alexwalper: As my radio went off this morning at 6 a.m., I contemplated just how gruesome the murder of my alarm...
1 tag
You Don't Know What You Want
As a journalism, org. com or PR student, odds are you have an idea of what you want to do when you "grow up." Or, at least what you plan on doing when your parents drop kick your sorry butt out of their house. This sense of direction is what gets us to school and work five-seven days a week; because God knows we wouldn't be doing this otherwise. Well, most of us, anyway. ...
Untitled: Television Series →
I haven't had a chance to see any of this season, but I bought the first season on DVD and liked it a lot. How has this season held up to the last? romanlopez: My favorite television series is The Walking Dead. The Walking dead is about the life of a cop and his family and fellow survivors. They survived from "the walking dead" or zombies. There was a virus that turned humans into zombies...
1 tag
A Cry Of Positivity
If you know me beyond my name, or if you've read any of my posts this quarter, you know I'm rarely a beacon of positive spirit. That's as much because I'm cynical as it is that I just find endless positivity boring. So if my title confused you, well, I can't say I'm too surprised.  As a huge Sharks fan, I was pretty excited to see the fins take on the Los...
woolgathering: bibliophage →
You actually know the exact font books are usually printed in? You are indeed a bibliophage. That's impressive. alexwalper: 11.18.11 bibliophage \BIB-lee-uh-feyj, noun; 1. An ardent reader; a bookworm. I felt like this word was too damn obvious not to write about. Much to my delight, many of the words this week were in fact book related. I just might have a nerd-gasm. Anyway… At the...
1 tag
There's Nothing Like Being The Home Team
I've lived in Southern California for over seven years now, and in that time my allegiance to one sport team or another hasn't varied. I moved here when I was twelve years old and I already knew who and what I liked, as well as who and what I didn't. That has never been called into question, with the exception of picking up a college football team as well as an NBA team a couple...
COM 300 Blog: Winter Cleaning →
When you get into the right mindset, it's amazing what becomes non-essential. Every year or so I go back into my room and pitch stuff I don't want or need anymore. It was tough at first, but the more often you do it, the easier it gets.  kpharper: My mother has decided that our house is too cluttered. In a sense, she is kind of correct: our garage is filled to the brim with unmarked...
2 tags
Miserball: A San Francisco Giants Story
Now, I know what you're thinking. Yes, the Giants do have a more than healthy payroll. They had the eighth highest payroll in baseball in 2011, and that's likely to increase in 2011 with Tim Lincecum set for yet another healthy pay raise, and the other starting pitchers lining up for pay days of their own. Still, The City saw a 81 game sellout streak (yes, the entire season), an...
The Great Wendini: I'm going to rant about... →
Just to give you a heads up, those reserved Fantasmic! seats are $65. I'd hate for you to show up and find out then, so just be prepared for that. If you're looking for light crowds, come the week after Thanksgiving, and go on a Sunday if you can. A great spot to watch Fantasmic! without paying up the nose for it is right behind the planters on the path to the Haunted Mansion. Ask any...
Vitamin T: Dave and Busted →
They let you keep the tickets, right? I can't believe he got that many tickets from a wheel of fortune machine, he must have hit it on the right cycle because those things are (typically) rigged so that every thousand (or so) is a winner.  castellano4: Yesterday was my little brothers 22 birthday. He decided to celebrate at the Yard House and finish up at Dave and Busters adult arcade in...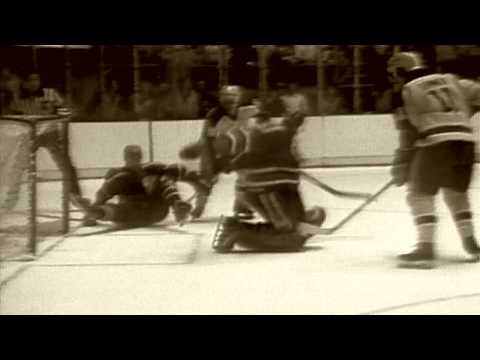 4 tags
Check That, No NBA Means It's The NHL's Time
If you're a sports fan, and odds are you scrolled right past this post if you aren't, you don't have a single good reason to not be watching the NHL right now. What else are you watching right now? The NFL? Okay, sure, once a week. But what are you going to be watching between now and Saturday, if you're a college football fan? God knows you probably don't care that...